Saturday, September 27. The big day finally arrived.
Shortly before 11am, V and Travis stopped by the La Quinta to pick up me, Holly, and george. We headed off to the venue to set it up for the night's festivities.
The Sons of Hermann Hall (or "Home" depending on which sign you read).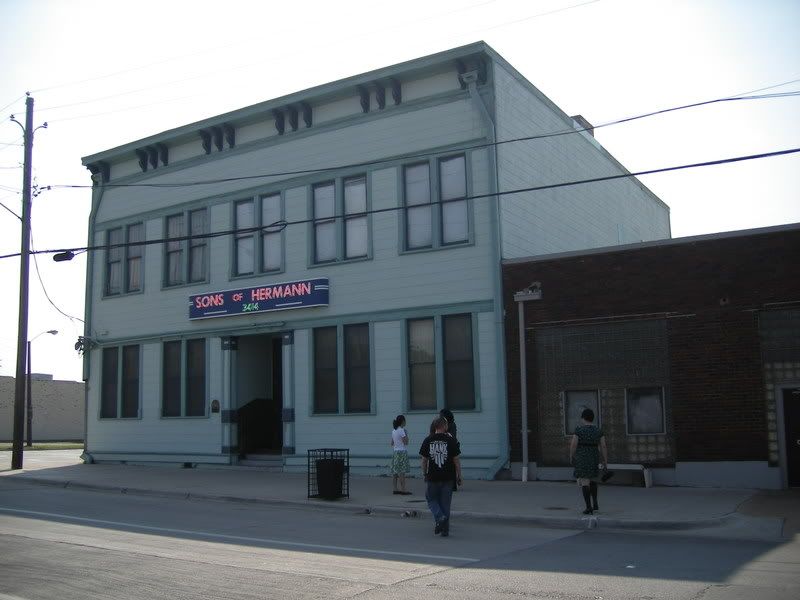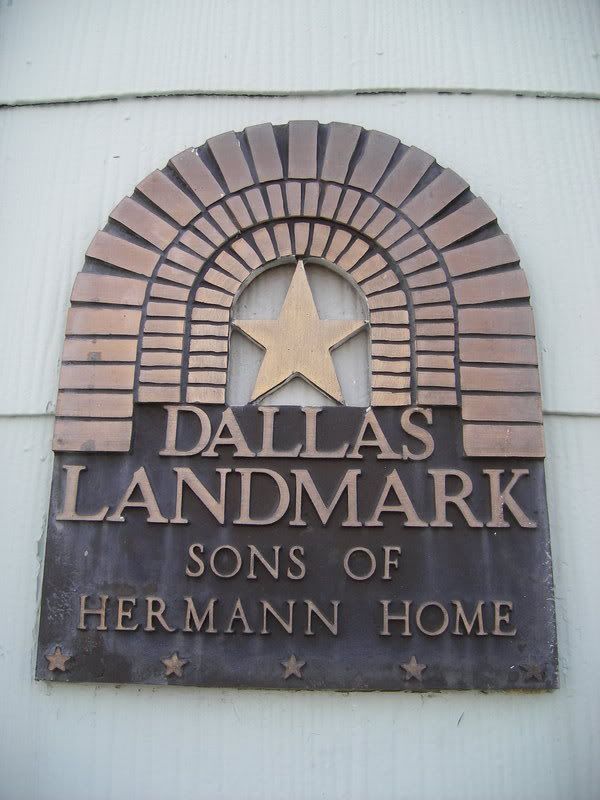 The ceremony & reception took place in the main performance space on the 2nd level. On the ground floor there is a bar & various other rooms. It's a really fabulous building & was the perfect spot for V & T's wedding.
The color scheme for the wedding was blue & orange. When V first told me this, I thought she'd lost her ever-lovin' mind. Then I saw the venue & it all became clear. Perfect choice, V.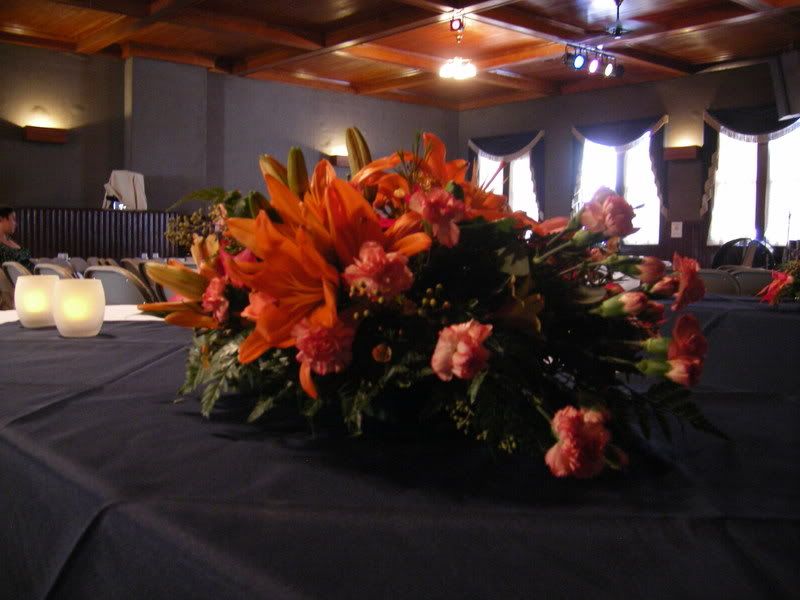 Centerpiece! Notice that george is off in the background (to the left), ignoring the centerpieces with all her might. Because that's what she does. She's a chronic centerpiece-ignorer. You need to learn to confront the centerpieces directly, george. It's the only way to overcome this problem.
The favors were custom-made matchbooks. Very cute.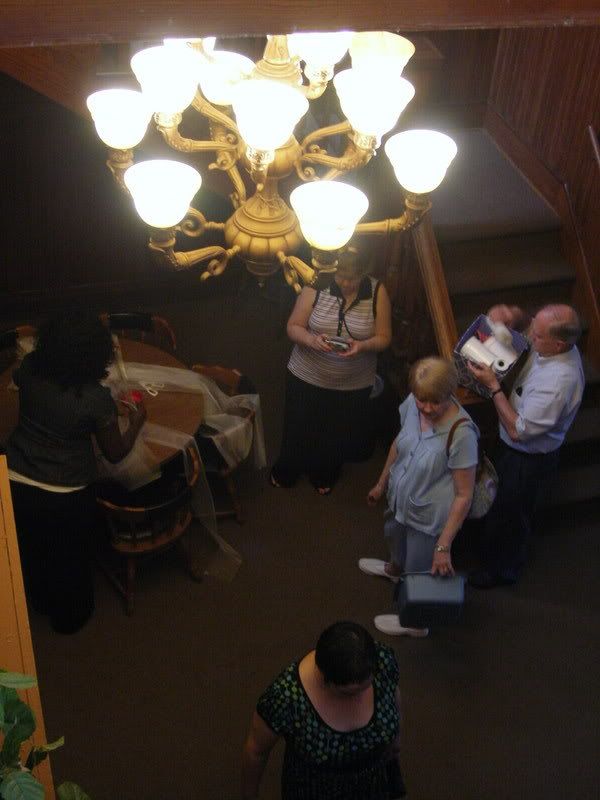 "Are we done yet? Do we need another blue tablecloth? How should I wear my hair tonight?" So many questions, one weary-yet-excited bride.
The next thing you know, 6 hours had passed & it was time for V&T to tie the knot.
Pre-ceremony: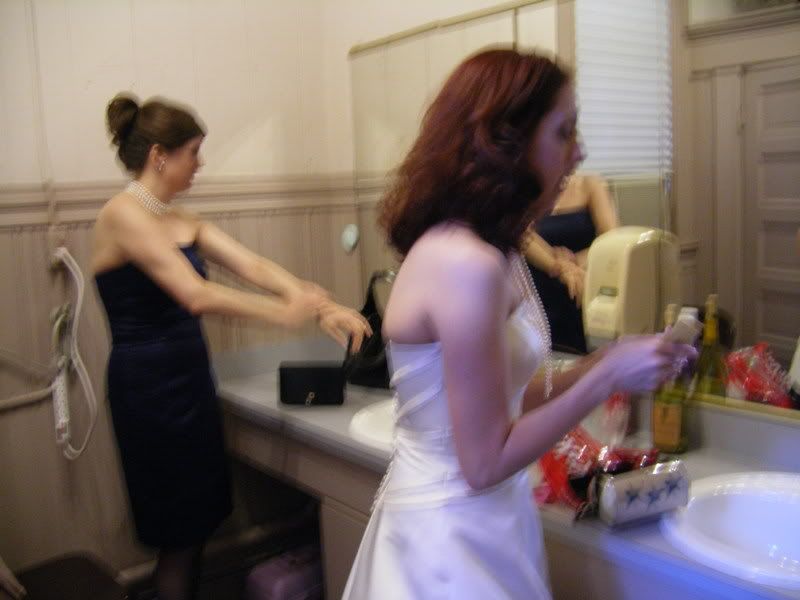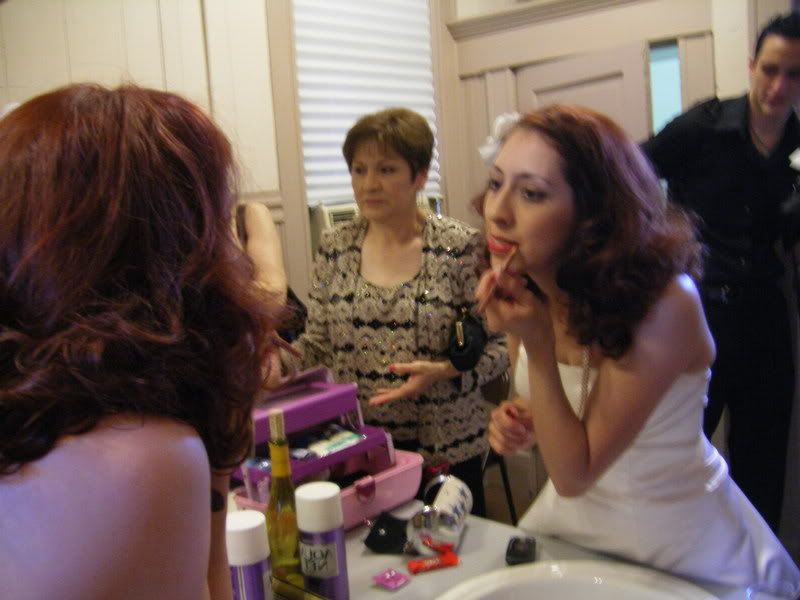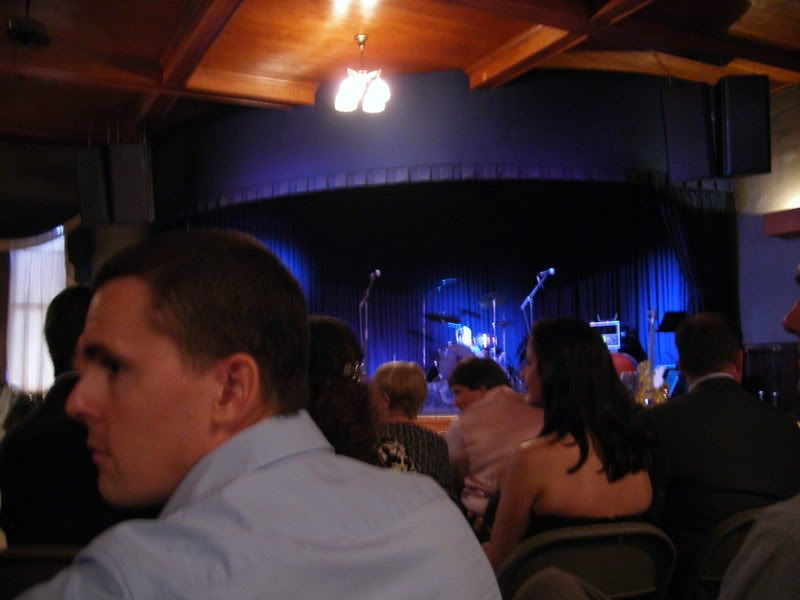 I didn't take as many photos as I might have liked (I didn't take any at all during the ceremony). I preferred to experience those things rather than document them; That's what professional photographers are for. So if you want to see pics of the ceremony, you'll need to go to the website of V&T's photographer. I'll post a link when I get my grubby mits on it.
Next up: Party time!